Issue 37: out now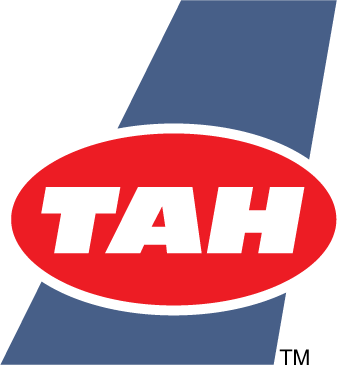 Subscribe, or buy single issues from our online shop.
Issue 38 will be published on
January 15, 2022
About the current issue
Welcome to The Aviation Historian, the print and digital quarterly journal for seasoned enthusiasts who want to explore the lesser-known paths of flying history.
This determination to unearth the more obscure and less-covered aspects of our subject goes all the way back to TAH's origins, before we launched it in 2012. We were convinced that there was a mountain of material yet to be uncovered, examined and parsed into previously untold stories. From what our army of contributors were telling us, it was clear that there were treasure troves of newly-discovered documents to be tapped all over the world, offering fresh perspectives on what we already knew – and in some cases throwing light on things we'd never heard of.
There are excellent examples of both in this 37th quarterly issue.
Ricardo Lezon's discovery of a batch of documents relating to the sole Fairey Flycatcher sent to b for evaluation in 1929 led to a joint article with naval aviation specialist Matthew Willis– a fine example of digging deep into the archives to expand our knowledge of a fairly well-known type.
When it comes to the second aspect of discovery – finding something we'd never even heard of – nothing sums this up better for me than Guy Ellis's two-part series on the British South Africa Police Reserve Air Wing, which begins in this issue. Guy pitched the series to me with a question: "Interested in a Rhodesian police outfit manned by farmers and businessmen flying their own civilian light aircraft fitted with door-mounted machine-guns and homemade grenade-chutes?" As I recall, my answer involved woods and bears.
I'm equally delighted that our print edition includes a double-sided three-page foldout of ace photographer Peter Lewis's stunning images of Swiss Air Force Hunters, to accompany his article on the Hawker fighter's re-roling as a ground-attacker in the early 1980s (and readers of our digital issue, as well as visitors to this website, can download a free PDF of it on our newspage at http://www.theaviationhistorian.com/news.htm). You can't say we don't like to spoil our readers!
We always like to balance our content between military and civil aviation, and this issue's military items also include Prof Keith Hayward's analysis of the political background to the Panavia MRCA, which became the Tornado. In addition, Dr Andrew Arthy traces the final days of the Luftwaffe's tankbusting Junkers Ju 87G Stukas in the closing stages of World War Two; Leif Hellström describes how, in the 1950s, Sweden sent aircraft and personnel to the Caribbean to set the Dominican Republic's air force on a firm footing; and Lennart Andersson examines the Royal Iraqi Air Force's first two decades, from its formation in 1931 to the early 1950s.
On the civil side, leading airline historian Maurice Wickstead describes the early years of Ethiopian Air Lines, one of Africa's most enduring and successful carriers; and Ralph Pegram investigates Short's S.32 landplane project, an unusual 1930s departure from the company's more familiar flying-boat airliners.
Aero-engines do not receive nearly enough coverage in mainstream aviation-history magazines, so we are proud to present Ugo Vicenzi's detailed – and very well-illustrated – article on the immortal Isotta Fraschini Asso broad-arrow piston engine.
Finally, early aviation is also relatively unexplored in most magazines, so we redress that balance with the second part of our article on American display pilots in Japan before and during World War One, and the ultimately tragic story of Brazilian airship pioneer Augusto Severo.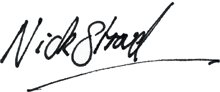 Nick Stroud, Editor