Issue 24: out now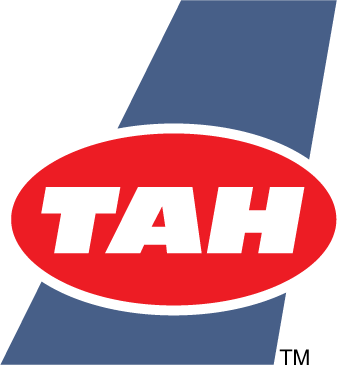 Subscribe, or buy single issues from our online shop.
Issue 25 will be published on
October 15, 2018
About the current issue
Completing our sixth year of publication, the 24th quarterly issue of The Aviation Historian continues our mission to provide discerning enthusiasts with a rich and varied mixture of the very best and freshest reading-matter – and plenty of pleasant surprises.
On the military side, TAH24 marks the 60th anniversary of the Blackburn Buccaneer with a pilot's perspective from Gp Capt Tom Eeles, who flew both the S.1 and the S.2 for the Fleet Air Arm and the RAF. We also inject some Italian flavour, first with the most in-depth account yet published in English of Italy's wartime attempt to connect Rome with the capital of its Axis partner, Japan; and secondly with Amaru Tincopa's fascinating chronicle of the little-loved Italian Breda Ba.65 in Chilean service. Both articles benefited enormously from the help of TAH Editorial Board member Gregory Alegi, whose efforts in this issue went far beyond the call of duty, and for whose sterling assistance I am extremely grateful.
We also turn the spotlight on to one of the Soviet Air Force's most useful – and yet probably least-known – transports: The Shcherbakov Shche-2. Returning to the jet age, Robert Hopkins III and C. Mike Habermehl examine the Boeing B-47's first USAF deployments to the UK, in 1953.
On the offbeat side, renowned early-aviation historian Philip Jarrett takes us back 150 years to the very earliest aviation exhibition of all: the Aeronautical Society of Great Britain's 1868 event, held in London's Crystal Palace. We also look at the Philippines' indigenous aircraft designs of the 1950s – including the PAF-IST XL-14 Maya, a twin-finned lightplane skinned with woven bamboo (yes, really!) matting; and the enduring mystery of the "ghost rockets" seen in Sweden's skies in 1946.
On the civil side, Ralph Pegram delves into the archives of the Royal Aero Club Trust and extracts previously-unseen documents which provide the basis for this issue's cover story, which shows that Imperial Airways' 1930s heyday was actually far from the "golden age" portrayed in its glamorous advertising posters. Meanwhile airline historian David H. Stringer opens a new three-part series on the Vickers Viscount's American operators, and this issue also sees the return of the work of another prominent airline historian in our series from the John Stroud Archive (no relation!) after a brief intermission. We've always felt a particular affinity with John here at TAH, not least because our Managing Editor, Mick Oakey, works daily at the very desk at which John produced much of his life's work, and which was previously owned by The Aeroplane's Founding Editor, C.G. Grey. Mick explains:
"I had heard rumours that John had once owned 'CGG's' desk, so I asked him. He said he had got it from CGG a few years before the latter's death in 1953, and, what's more, he still owned it and used it in his tiny cottage in Scotland. I visited him in 2004; it must have been around then that John said he planned to leave the desk to me in his will. Sure enough, when he died in 2007, he had bequeathed it to me.
"I refurbished it with a good dose of beeswax polish, and now use it every day. Whenever I open one of its drawers I can still catch a whiff of John's pungent cigarette-smoke, and see the occasional ink-stain from CGG's pungent pen."
We're honoured to be able to trace a direct line from C.G. Grey through John Stroud to TAH – distinguished company indeed!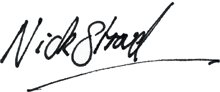 Nick Stroud, Editor