Issue 35: out now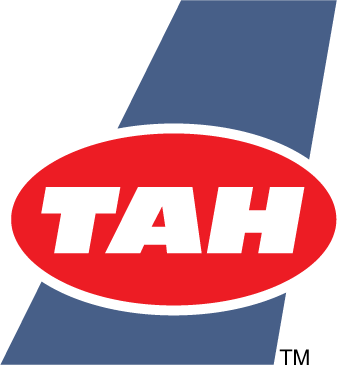 Subscribe, or buy single issues from our online shop.
Issue 36 will be published on
July 15, 2021
About the current issue
Are you looking for some stimulating reading, even perhaps something outside your normal comfort zone? Then you've come to the right place. The 35th issue of The Aviation Historian takes a characteristically varied tour of some of the more unusual nooks and crannies of aviation history.
Highlights include Prof Keith Hayward's commentary on the political punch-ups at the heart of government during the start-stop-start procurement of the Hawker Siddeley (later BAe) 146; and Dr Andrew Arthy's minute-by-minute account of the staunch efforts of Luftwaffe fighter unit Jagdgeschwader 2 to hold the defensive line over the beaches of Dieppe on August 19, 1942. I'm also particularly pleased to present what I am confident is the most complete history of Argentina's IAe.30 Ñancú twin-Merlin-engined fighter published to date, after more than a decade of extensive archive-digging by South American aviation historians Ricardo Lezon and Santiago Rivas. This "homegrown hot-rod" could have been a real contender had it been developed sooner – but it was largely obsolete before construction started, thanks to the advent of the jet engine.
Further military aviation coverage in TAH35 includes the second part of Vic Flintham's account of the evolution of Rover David, the World War Two Allies' system of close air support which involved rapid-response "cab rank" standing patrols of fighter-bombers, ready to be called in on the battlefield at a moment's notice. We also feature a Cold War photo-reconnaissance pilot's perspective on the Republic RF-84F Thunderflash in Royal Norwegian Air Force service; and conclude our three-part biography of Cambodian pilot Major Su Sampong – including his lucky but heart-wrenching escape from that war-torn country in 1975.
On the civil side, we explore the use of Sabena's helicopters in insect control in the Belgian Congo during the 1960s; we re-live an extremely hairy moment involving a British Caledonian BAC One-Eleven at Gatwick in 1981; and our cover story unpicks the seemingly intractable puzzle of Pan Am's 1946 naming of its Atlantic Division's Clipper Lockheed Constellations.
As always, we enjoy finding offbeat stories, and this issue features Louis Capazza's bonkers late-19th-Century copper "flying saucers", a Venezuelan flying monkey of the same period, and a 1970s flexidisc filled with evocative aero-engine noises.
Last, but by no means least, if you like a mental challenge, Matt Bearman's fascinating article on the aerodynamics of propellers, and specifically the effects of supersonic shockwaves thereon, will provide plenty of meat for your brain to chew on. It's interesting that so little attention has been paid to propellers over time; as with aerodynamics generally, historians looking back at the subject tend to put it into the "too difficult" box. Indeed, realising that Matt's article contains some potentially mind-spraining mathematics and concepts that seem bizarrely counter-intuitive – pulling the throttle back to go faster, for example – Managing Editor Mick Oakey and I discussed whether it might be too technical. But, as Mick rightly says: "This article really does advance our understanding, which is exactly what we should be aiming for; it very satisfyingly identifies a common thread linking several apparently unrelated aircraft which, although promising, all turned out to be disappointing. That is real aviation-history magic."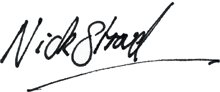 Nick Stroud, Editor