Issue 26: out now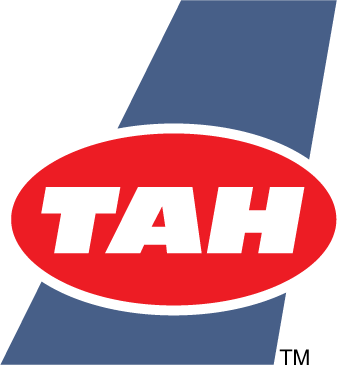 Subscribe, or buy single issues from our online shop.
Issue 27 will be published on
April 15, 2019
About the current issue
The year 2019 is a significant one for aviation anniversaries, the predominant theme over these 12 months being one of pure celebration rather than the contemplative commemoration we have seen with the recent centenary of World War One. This year marks the anniversary of a surprising number of significant aeronautical milestones, including, most famously, the first non-stop crossing of the Atlantic by air, when British airmen Alcock and Brown took 16hr 27min to cross the great divide in their Vickers Vimy in June 1919; less well-remembered is the first non-stop east–west and two-way transatlantic crossings by airship R34 the following month. There were plenty of other reasons for the aeronautical world to be cheerful in 1919 too: the first UK–India flight (January); the first scheduled passenger service from London to Paris (August) and the first flight from the UK to Australia that November – it was certainly a tinselled year for aviation.
Demonstrating the astonishing pace at which technology moved in the "Century of Aviation", 2019 also marks 50 years since the first flight of Concorde, which regularly retraced Alcock and Brown's transatlantic steps in little more than 3hr. And that's not to mention mankind finally reaching the Moon in July 1969. With so much to celebrate – and so much still to explore – let's get going with this first 2019 edition of The Aviation Historian, our 26th quarterly issue! It contains its own celebratory flourish, in the shape of a double gatefold which opens out to reveal details of the RAF Far East Flight's tour to Australia in 1927–28.
Our cover story this time features test pilot Wg Cdr James Addams. Never heard of him? That's because he was a rare beast – a Brit who was posted to California in 1938 and played a major role in evaluating American aircraft for possible adoption by the RAF. Matt Bearman describes how he was instrumental in rejecting the Lockheed P-38 Lightning for British use.
More rarities are explored in Dassault's X-files, by Tony Buttler, who reveals how in the 1950s the French manufacturer modified production aircraft to create an exotic variety of new prototypes; and in the second part of Matthew Willis's review of the US Navy's post-war concept of using waterborne aircraft to create a self-contained nuclear-capable strike force.
TAH26 also covers an exceptionally wide span of aviation history. From the early years of World War One and its aftermath we present rare photographs of RFC/RAF flying training at Montrose in 1917–18 (from the collection of renowned historian and TAH Editorial Board member Philip Jarrett); and an absolutely extraordinary story of perseverance in the face of impossible odds – the 1920–23 attempts by Sidney Cotton (who invented the Sidcot flying suit and later pioneered clandestine photo-reconnaissance) to make a success of seal-spotting in remote Newfoundland. Coming much closer to the present day (well OK, the late 1970s), we join Flight journalist Mike Hirst to learn how his "scoop" back-seat ride in the RAF's first Panavia Tornado didn't quite go to plan; and, on the civil side, how the USA's Northeast Airlines adopted the Vickers Viscount, and how politics intervened in the battle for supremacy between "DC-3 replacements" the Avro 748 and the Handley Page Dart Herald.
In between all the above, Ray Flude concludes his three-part series on the World War Two Axis powers' attempts to create air links between their respective capital cities, and Amaru Tincopa examines the career of the Curtiss Hawk 75 in Peruvian service.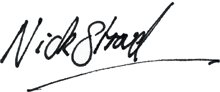 Nick Stroud, Editor