Issue 25: out now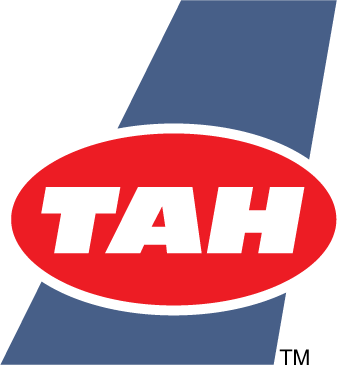 Subscribe, or buy single issues from our online shop.
Issue 26 will be published on
January 15, 2019
About the current issue
It was with some astonishment – and a great deal of pride – that I found myself writing the Ed's Letter for the 25th quarterly issue of The Aviation Historian. When we launched six years ago, our stated aim was to bring thoroughly researched, well-illustrated articles – offering new insights and fresh perspectives – to a readership with a better-than-entry-level knowledge of aeronautical history, tired of seeing the same old themes recycled endlessly into predictable retreads. Our ever-climbing sales curve has proved that we were on to something, and it's thrilling to be able to look back and survey what has grown into a substantial body of work from some of the world's finest historical aviation specialists. Indeed, the last 24 issues have contained a cumulative total of more than 300 articles from contributors worldwide, providing in-depth information and analysis on aviation history from Alaska to Zimbabwe. Thanks to the unswerving dedication of the TAH team, the invaluable guidance of our Editorial Board and the remarkably high standards of our authors – plus the vital ongoing encouragement and support from you, our loyal readership – we continue to soar onwards and upwards.
In TAH25 we take a typically far-ranging approach, exploring military, civil and offbeat aviation. The military brief is fulfilled by articles on the Luftwaffe's bombing capability in 1938 – Greg Baughen presents a classic example of how "dodgy dossier" information can influence political decisions – and on the UK's painful procurement of the F-4K/M Phantom. Ray Flude continues his three-part series on Axis plans to create internal air bridges in World War Two, with a chronicle of Japan's attempt to fly a delegation to Berlin in 1943; illustrations include scale drawings and internal details of the Tachikawa Ki-77. We also examine the career of the Soviet Union's Yakovlev Yak-28PP "SAM-jammer", a little-known ECM variant of the Brewer strike bomber; and the RAF Far East Flight's epic 1927–28 tour of Asia and Australia, recorded in the expedition's log and illustrated with evocative photographs taken en route.
Covering the civil aviation angle, we continue David H. Stringer's account of how the Vickers Viscount was adopted with great enthusiasm and fanfare by three American airlines; we also examine Alan Cobham's flight-refuelling experiments in 1938–40 using Handley Page Harrows. We tour the Channel islands in a BEA de Havilland Dragon Rapide, seen through the camera lens of the late John Stroud; and we reveal how a party of watermelons, painted with smiley faces, came to be strapped into the cabin seats of a de Havilland Heron and flown from Jordan to the UK in 1965.
Of course, watermelons notwithstanding, it wouldn't be TAH without the "weird and (not so) wonderful" – enter Convair's pre-Sea Dart waterborne jet fighter projects, which included some very strange fish indeed in the shape of the Skate, Cudda and Betta series. We also tell the story of France's ill-fated SE.1010 aerial-survey aircraft: combining elegance with oddity (as our scale drawings and photographs show), it was beset with problems and was cancelled following the fatal crash of the prototype, its role being assumed instead by the war-surplus Boeing B-17 Flying Fortresses that had been adopted merely as an interim solution.
A very warm welcome to this "silver jubilee" issue – here's to the next 25!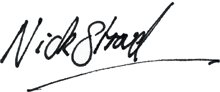 Nick Stroud, Editor