Issue 34: out now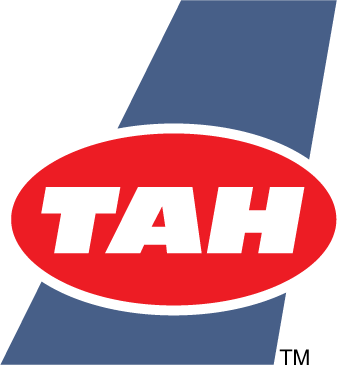 Subscribe, or buy single issues from our online shop.
Issue 35 will be published on
April 15, 2021
CORONAVIRUS: During the pandemic we are continuing business as usual. Readers may notice the occasional unavoidable delay in delivery of print issues, owing to postal service restrictions or backlogs arising in various countries from time to time. Meanwhile, we offer best wishes to all our readers and supporters worldwide, and look forward to better times on the horizon.
About the current issue
With 2020 having been one of the oddest and most trying years in living memory, and with Covid-19 vaccines now being rolled out, let's have faith that 2021 will see at least the beginning of a return to a more normal life, whatever that will look like in a (hopefully) post-Covid world. In the meantime, The Aviation Historian continues to provide welcome escape and distraction from the pandemic. A number of readers have even told us that, such are our journal's benefits to mood and wellbeing, we ought to be available on medical prescription!
This 34th quarterly issue of The Aviation Historian contains the usual rich and varied mixture of articles, with a global reach, spanning 12 decades. Our cover story marks the 50th anniversary of the 1971 collapse of Rolls-Royce, a jewel in the crown of British industry; Prof Keith Hayward explores the political background to the company's bankruptcy — forced by development problems with the RB.211 airliner engine — and the fallout that ensued. Continuing the civil air transport theme, Ralph Pegram looks back to an earlier era, and uses contemporary documents to examine BOAC's often-conflicting perspectives on the findings of the wartime Brabazon Committee, created to produce a vision of post-war British airline requirements and airliner types. Meanwhile Maurice Wickstead charts the epic history of one of Europe's oldest and most resilient airlines, the Czech company ČSA, founded in 1923.
On the military side, Vic Flintham begins a two-part series on the Allies' Rover system of close air support during World War Two, whereby "cab ranks" of fighter-bombers could be called upon at short notice to attack targets in fast-changing battlefield conditions. We also examine the role played by British aircrew in air combat during the Korean conflict in 1950–53; although generally thought of as a mostly American affair, 77 RAF pilots and one from the Fleet Air Arm made a significant contribution to the fighting alongside those from the USAF, USMC and RAAF. Also in this issue, Albert Grandolini continues his three-part biography of Cambodian military pilot Major Su Sampong, recounting vivid first-hand experiences of flying ground-attack MiG-17s, Fouga Magisters and T-28s.
Straddling the divide between military and civil, Babak Taghvaee reveals details of Iranian use of Boeing 747s as military transports and air-refuelling tankers — including extraordinary low-level missions, staying under the radar as low as 200ft above ground level in order to refuel Iranian Phantoms undetected. Meanwhile Leif Hellström explores UN peacekeeping air activities by a very international squadron of Douglas C-47s in the newly-established Republic of the Congo in the early 1960s.
No issue of The Aviation Historian would be complete without coverage of offbeat aviation subjects, and this one contains plenty: from a French submarine designer's brief flirtation with multiplane aircraft in 1908–09, through the USA's less-than-successful acquisition of Italy's semi-rigid airship Roma in 1921, to a completely bizarre 1950s Royal Aircraft Establishment concept for a fur-covered, tip-rotor-propelled Mach 5 personal transport . . .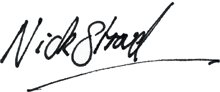 Nick Stroud, Editor